With an increasing pressure on our natural resources and our climate, big changes are needed to make our chemical industry greener, cleaner, and more sustainable.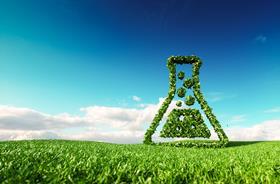 In the northern Netherlands, companies and universities are successfully working together to make these necessary changes. To highlight these achievements, the theme of this year's symposium is 'Sustainable and Green Chemistry'. The program consists of oral presentations from several companies as well as researchers from universities of applied sciences. The symposium will finish off with a panel discussion in which 3 experts can be questioned and debated about their opinion, vision and experiences on the topic.
More information can be found on the website of the meeting.
Venue
Willem-Alexander Sportcentrum, Groningen
Organiser
Division Organic Chemistry