The Programme Committee is proud to announce eight plenary speakers who will be presenting at IUPAC | CHAINS 2023, 20-25 August in The Hague.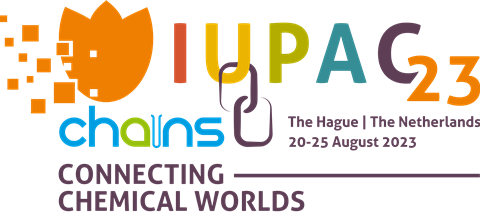 Sunday 20 August
Molly Stevens (Imperial College London) opens with a talk on early detection of disease using new materials. Her talk will focus on advances in Raman spectroscopy for the analysis of individual nanoparticles. This technique allows the integrated study of biological nanomaterials.
Monday 21 August
Marc Koper, an expert in surface chemistry and catalysis (Leiden University), focuses on fundamental aspects of electrocatalysis, theoretical and computational electrochemistry and electrochemical surface science in relation to renewable energy and chemistry.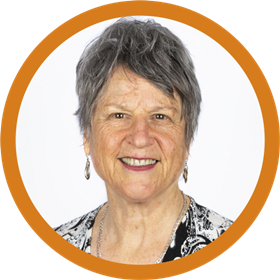 Monday 21 August
Jennifer Thomson, an authority on molecular and cellular biology (University of Cape Town), is working on the development of genetically modified maize that is resistant to the maize streak virus endemic in Africa and drought tolerant.
Tuesday, 22 August
Professor of Inorganic Chemistry Charlotte Williams (University of Oxford) leads a group that studies polymerisation catalysis and polymer chemistry. The group is particularly interested in the preservation of polymers.
Tuesday, 22nd August
Bartosz Grzybowski (UNIST, South Korea) has done pioneering work in artificial intelligence and network theory and their application to synthetic chemistry. He will take us into the world of synthesis, processes and reaction discovery in the computer age.
Wednesday 23 August
Nicola Spaldin (ETH Zurich) talks about developments in materials chemistry that are essential for solving many of today's most pressing problems. This will certainly include multiferroics, her favourite new class of materials. These materials have the potential to ease the transition to a new energy-efficient and climate-friendly era.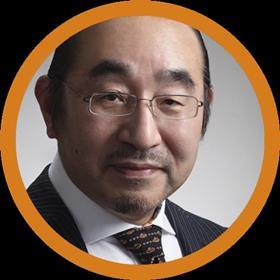 Thursday 24 August
Hiroaki Suga (University of Tokyo) will talk about the discovery of pseudo-natural peptides and products. The second speaker of the day will be announced soon.
Friday 25 August
Chad Mirkin (Northwestern University) completes the list of inspiring speakers. Mirkin uses nanotechnology to discover and develop breakthrough new materials and structures.
For more information on the speakers, visit https://iupac2023.org/plenary-speakers/. Or follow IUPAC | CHAINS 2023 on LinkedIn, Twitter or Instagram to keep up to date with the conference, plenary speakers and other news.